Honda ATC 200X 250R 350X Front Brake Master Cylinder Complete OEM Genuine Honda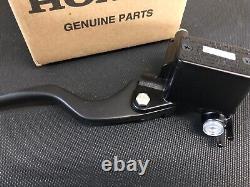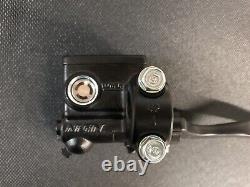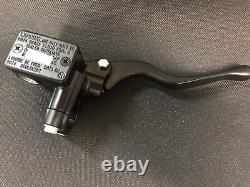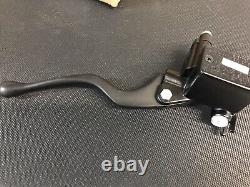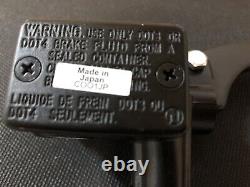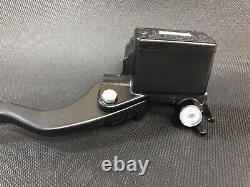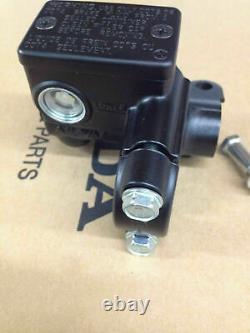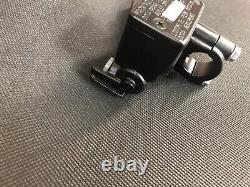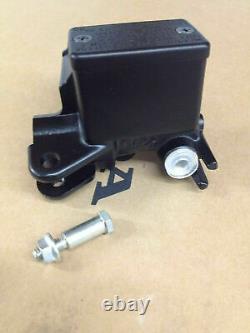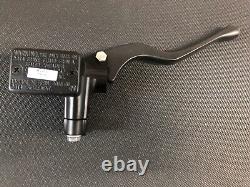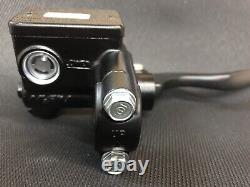 Brand new Genuine HONDA OEM front brake master cylinder assembly. This is the original part from Honda built by Nissin in Japan. NOT a cheap made clone part.
This is the real Nissin item. Master cylinder comes as you see in the picture.. Comes with the lever, lever pivot bolt, clamp half, and both clamp bolts. All are Honda factory parts and will be in Honda packaging.
As always, if we have it listed on here, it is IN STOCK!! Quantities shown available are live quantity numbers. Master Cylinder Assembly is direct factory replacement for the following models.. However, this 1985-up style master cylinder is a direct replacement upgrade for those models as well. For those models, keep in mind that YOU DO NOT USE THE MASTER CYLINDER GUARDS FROM PLASTIC RESERVOIR MASTER CYLINDERS ON METAL HOUSING MASTER CYLINDERS.
Metal body master cylinders do not require them.. But if you want to use them for cosmetic purposes they can be used on metal bodys by using your half clamp and bolts from the plastic version.